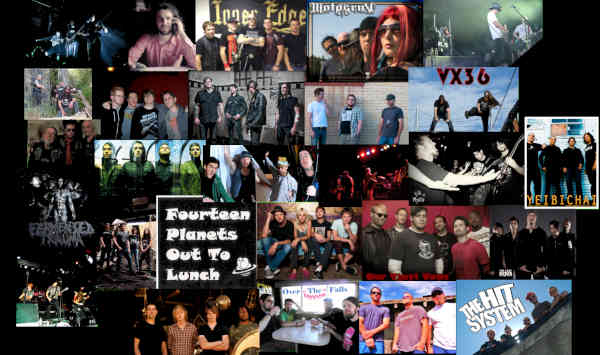 ---
SoCoRock Radio
---
Once upon a time in March 2011, Sonoma County's only modern rock radio station switched formats to Top 40 without notice. All of the local bands that relied on 101.7FM (The Fox) for exposure through shows like "North Bay Underground" were suddenly orphaned. It was the best place for local artists to get exposure. People were so upset that they picketed the streets in front of the studio. Imagine a mob of rockers yelling to cars that they just want their radio station back!
(Article: Press Democrat)
As part of a couple of local bands at the time, I wanted to do something about it. I registered "socorock.com" (Sonoma County Rock) and integrated a streaming radio that played submitted tracks with Icecast. That radio still streams local Sonoma County rock tracks and live concerts from that era - see above player :)
SoCoRock started generating buzz in the area. As the site improved I discovered I could also stream live audio to our web radio. I got the idea to take my laptop to some shows and stream the bands live to the world. All of the sudden, artists in every direction were asking me to stream their next shows. They were incredibly appreciative, fans loved it and I was having a great time helping the scene in what way I knew how. I'll always remember every one of the local shows I went to and still have all of the recordings, most of which play in rotation here.
During this time a close-knit team made up of good friends and family gathered around the project to help. I'd like to give a HUGE shout-out to Bianca, Amanda, Natalie, Dave, Jake, Justin, Jen, Megan and so many others that helped us all with SoCoRock. None of it could have happened without you!
We met so many passionate and talented artists, awesome fans, receptive and enthusiastic venues and got to see countless unforgettable shows. We made friends with so many genuine and awesome people that I started realizing there was something to all of this that was bigger than just our local area.
I keep this page and radio running as a momento to all of the great times, musicians, fans, venues and everyone else who made those years so much fun!
Cheers, Jordan